We derive our inspiration from people and the worlds they live in. In a world which is moving ever faster modern life is complex, confusing, dynamic and restless. We counter this fast pace with something that doesn't change: timeless design, longevity, simplicity and yes, honesty. An office chair that's not just for the office. It's for people. It's for you. Making sure that you don't work just anywhere, but where you feel most comfortable: at your favourite place, fully in line with our motto: Work it: easy.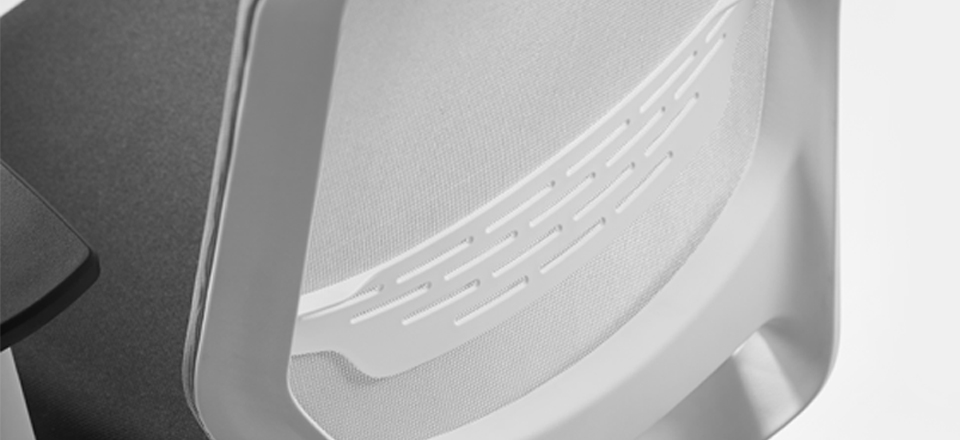 A chair to match your style.
Design
Whether you work in a modern office, as part of a creative team in a loft or even from your own home, whether you're launching a start-up or are at your most productive in a co-working or agency office, we promise you products designed to adapt to any environment while maintaining your work-life balance with style.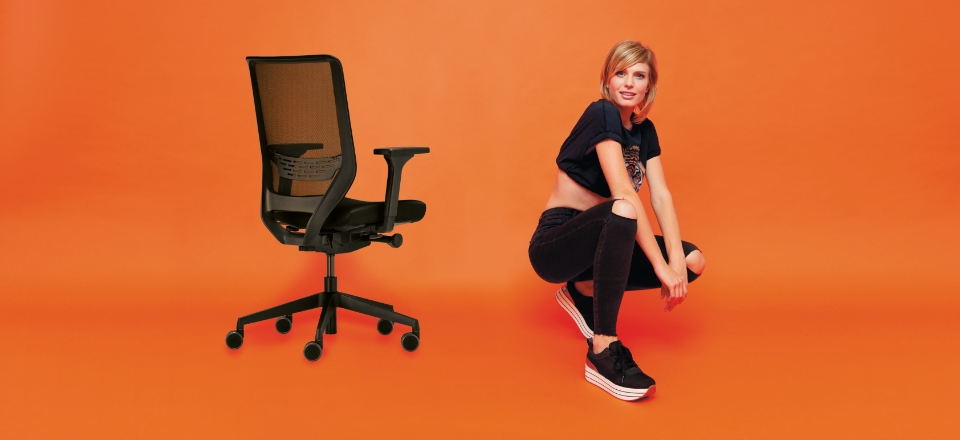 A chair that adapts to you.
Ergonomics
Because we know that you work hard every day, it was important to us to ensure that all those ergonomic features which make a decisive difference in comfort are part of our Trendoffice products as standard. So you have no extra costs, just extra fun. Deal?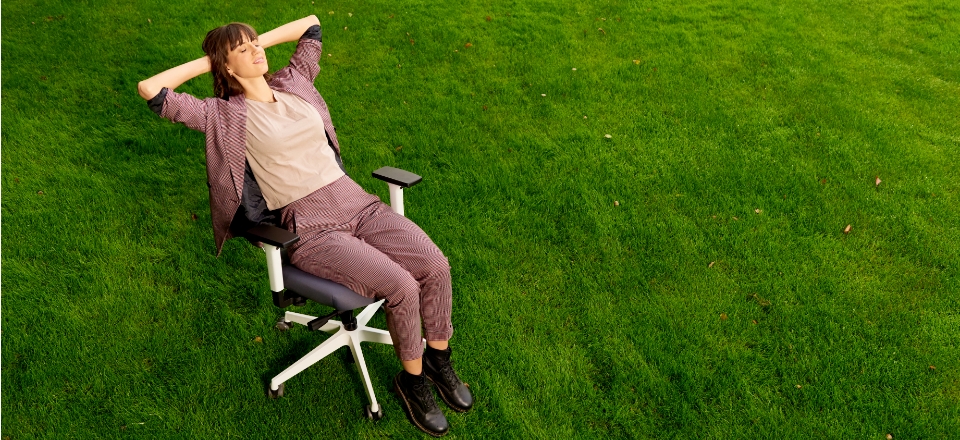 A chair that's proud to be green.
Environment
Trendoffice products are right up there in terms of environmental protection: they are made of materials that can be separated by type, and are 100% free of harmful substances. They also enjoy GREENGUARD certification because they meet the requirements for emissions into indoor air. Breathe easy.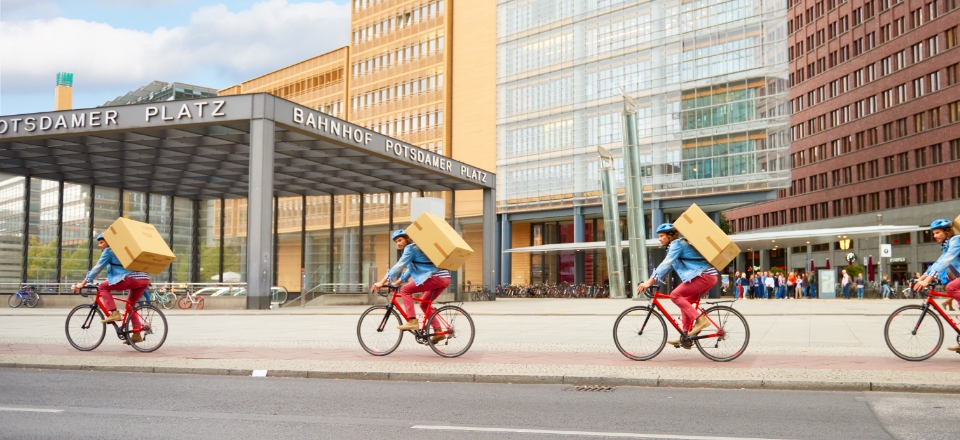 A chair which is always well received.
Delivery
We make sure that your chosen products are at your place of work within 5 days, so that you can get on with what you do best without delay. Time matters.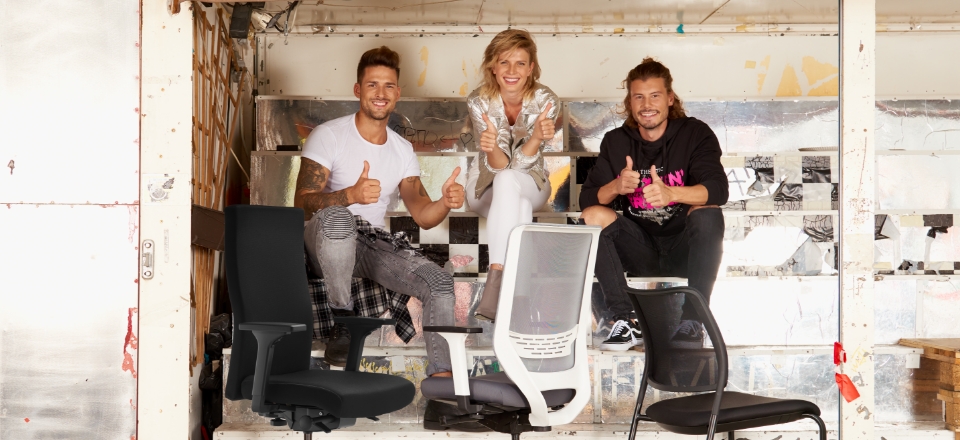 A chair which pays for itself.
Best price
All Trendoffice products are made of premium-quality materials. They meet all the required quality criteria, have applicable safety certificates and 5 years warranty. Full ergonomic features are standard. There's just one feature they don't have: excessively high prices. Instead, they prefer to provide impressive value for money. For everyone.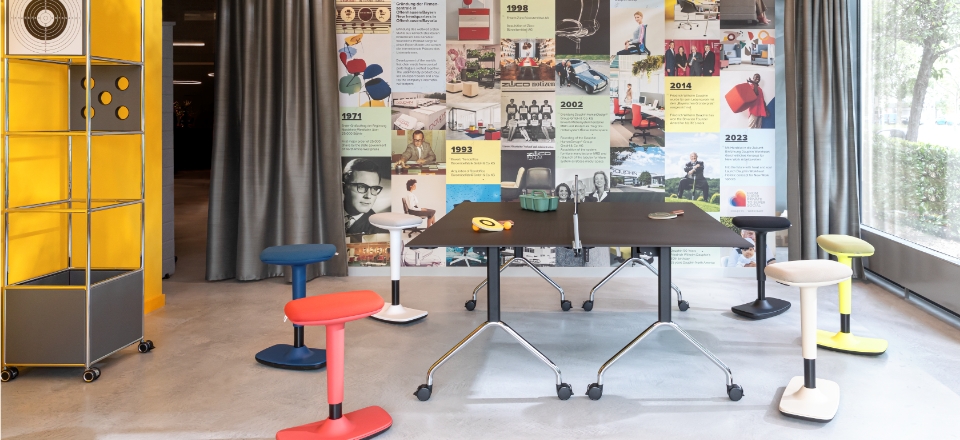 A chair that's part of a family.
by Dauphin
With the Dauphin Group as a reliable partner in the background, you can be confident of receiving prestigious products. The Dauphin world offers modern solutions that adapt flexibly and individually to constantly changing working environments. We ensure this by combining well thought-out design with attractive functionality in order to create office and living environments that work with you and for you.