Take a deep breath. When breathable materials keep your back free, and functional ergonomics stimulate your creativity – that's freedom.
Your comfort zone
Take a seat in the comfort zone. While you do your work, rely on your to-sync to do its own job, supporting you with its standard ergonomic features. It offers you all-round comfort with harmoniously coordinated motion, adjustable seat depth and armrests, an ergonomic backrest and lumbar support.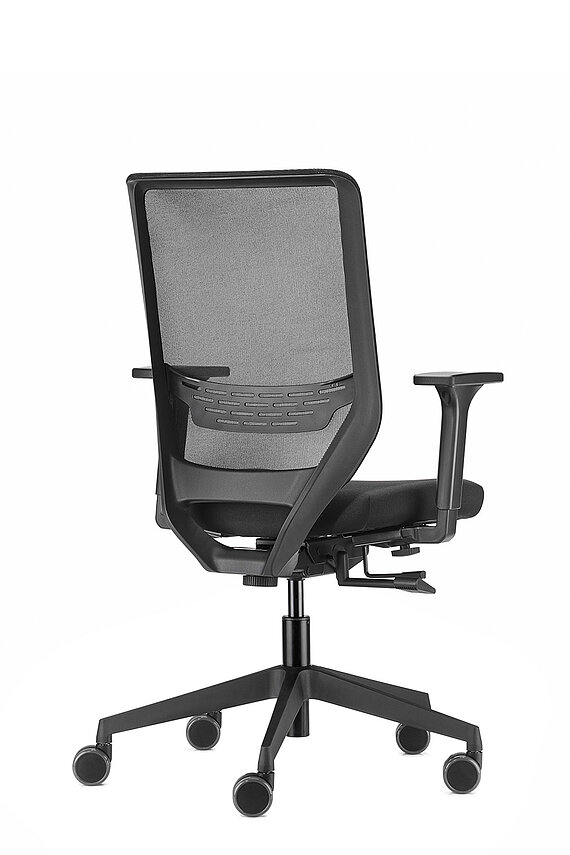 to-sync mesh automatic
SC 9242/auto

Colours & Styles
Whether you choose a fresh colour or stylish black design – with the soft lumbar pads whose colour is coordinated with the covers, you can quickly give your back the support it needs. Imagine you have been working on a project for hours, your head is steaming and your neck hurts. The neckrest which can quickly be retrofitted by hand allows you to lean back and relax while you concentrate on the task in hand. A business suit for a meeting, rain jacket in bad weather or a hoodie after exercising – the convenient coat hanger on the backrest complements the individual "chair makeover" and keeps your workplace nice and tidy.